Speakers
Searching for a coding expert to speak at your next educational event, seminar or meeting?
Bring the AHA Central Office to your audience.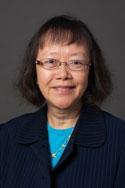 Nelly Leon-Chisen, RHIA, is the Director of Coding and Classification at the American Hospital Association where she is responsible for leading the Central Office on ICD-10-CM and ICD-10-PCS. We invite you to take advantage of the wealth of experience and information Ms. Leon-Chisen has by having her present at your event.
Other speakers available for your event are Anita Rapier, RHIT, CCS, and Gretchen Young-Charles, RHIA.
As a proven coding professional, Ms. Leon-Chisen will address the unique challenges and issues facing your organization. Experience the convenience of having expert coding education brought directly to you! Because of her wide experience and track record, you can be assured that your audience will receive coding education from the trusted source. She has lectured extensively throughout the United States and internationally, including:
American Health Information Management Association
Healthcare Financial Management Association
State Hospital Associations
National Association of Long Term Hospitals
Medical Device Manufacturing Association
AdvaMed
State and local Health Information Management Associations
American Clinical Laboratory Association
Workgroup for Electronic Data Interchange
Mexican Social Security Hospitals System
Spain Ministry of Health
Peruvian Social Security Hospitals
Chicago Medical Society
Delaware Valley Society of Oral and Maxillofacial Surgeons
Download a copy of Nelly Leon-Chisen's bio.
---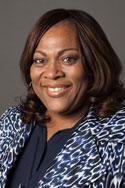 Anita Rapier, RHIT, CCS, is a senior coding consultant with the American Hospital Association's (AHA) Central Office on ICD-10-CM and ICD-10-PCS. The AHA Central Office serves as the official U.S. Clearinghouse on medical coding for the proper use of the ICD-10-CM and ICD-10-PCS systems and Level I HCPCS (CPT-4 codes) for hospital providers and certain Level II HCPCS codes for hospitals, physicians and other health professionals. She is also the managing editor of AHA Coding Clinic® for ICD-10-CM and ICD-10-PCS, and is responsible for developing educational material for Coding Clinic.
Download a copy of Anita Rapier's bio.
---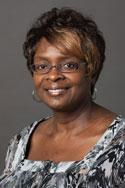 Gretchen Young-Charles, RHIA, is a Senior Coding Consultant at the AHA Central Office. In this role, she develops articles on official coding advice for publication in AHA Coding Clinic® for ICD-10-CM and ICD-10-PCS. She also served as the Secretary to the Rehab Coding Workgroup, a collaboration between the AHA Central Office and the Uniform Data System for Medical Rehabilitation.
Download a copy of Gretchen Young-Charles' bio.